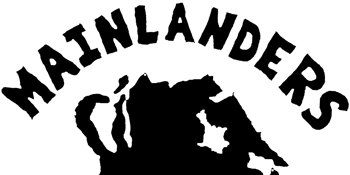 The Brisbane Hotel
Mainlanders + Philomath
Brisbane Hotel (Hobart, TAS)
Friday, 7 August 2020 7:00 PM
The Brisbane Hotel proudly presents the debut performance by southern beaches transcendentalists Mainlanders, with very special guests Philomath.
Mainlanders are a brand new collaborative musical project featuring neighbours Warren Mason, Steve Rose & Ben Salter. They play transcendental/spiritual/new-age music. Their debut release "Island Time" is available now on bandcamp www.mainlanders.bandcamp.com
Warren Mason originally hails from Goodooga, in north west New South Wales. A proud Yuwaalaraay man with links to the Yorta Yorta, he's been based in Tasmania for the past fifteen years. He produces art and music and is the brains and muscle behind Tin Camp Studios, travelling, demountable performance and healing space that hosts musical and cultural events.
Steve Rose is originally from the borough of Bateman's Bay on the NSW south coast. He has previously played in a number of bands in Brisbane and the Northern Rivers but moved to Tasmania a few years ago and now dual wields the bits of wood for Hobart punks 208l Containers who are in the process of releasing a fine series of tapes.
Ben Salter is originally from Townsville in North Queensland. He is a founding member of a number of half forgotten mid-tier musical ensembles including Giants of Science, The Gin Club, The Wilson Pickers and The Young Liberals (to name a few) but he mostly does his solo stuff these days.
Philomath are at risk of becoming a Hobart institution. Performing since 2017, they describe themselves as "an improv band with a philosophy of musical risk taking, working in unison to discover a path to climactic transportive harmony". They have played at Mona Foma and the NLMA awards and done a bit of touring to the mainland.
Mainlanders and Philomath are performing at the Brisbane Hotel, Hobart on Saturday the 7th of August 2020. It costs $15 + BF and there are only 100 tickets available.